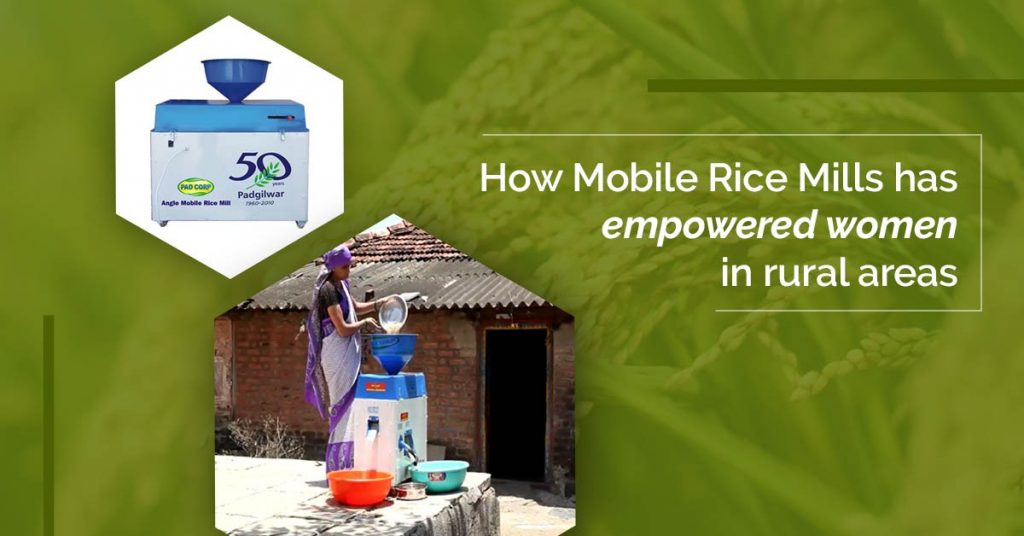 Padgilwar Corporation successfully innovated a small-scale rice mill that requires little space to be operational and can even be transported easily from village to village when required and run on basic electricity. Introduction of this agricultural device gave various benefits to the people of rural India, during natural calamities like excessive rain, heat or floods.
In the agrarian villages of Maharashtra and Gujarat, the primary product of the village is paddy, and for years, the villagers were selling unprocessed paddy to traders and millers. The residents of the village had to travel at least 35 km to get the paddy cleaned. The economics of transporting the paddy to get it cleaned was clearly not attractive, and farmers had little choice but to sell unprocessed paddy at lower rates.
In 2010, an initiative to increase the farmer's income was being explored by Dr Hedgewar Seva Samithi, an NGO, through its agriculture-focused arm – Krishi Vigyan Kendra (KVK). They collaborated with Padgilwar Corporation to provide these inexpensive options to the farmers in rural areas.
This innovation has deeply impacted the farmers; and its greater benefit has reached to the women of rural areas. We have enlisted some of the potential impacts of mobile rice mill below:
1. Saves Time: Women have difficulty working both at home and travel to get their produce processed in the rice mills. Mobile rice mills can reach door to door in their villages. They won't have to spend time in traveling, as well as they won't have to carry such huge bags of their rice produce and save energy. They can invest this saved time with their family.
2. Ensuring Food Security: By crushing rice during any season or weather condition on their doorstep, mobile rice mill ensure food supply to the villagers and provides food security.
3. Easy Operation: Mobile rice mills are made with local resources and can be operated easily without any difficult technical knowledge. Women in rural areas often lack education due to poor awareness, this device can empower those women. Women can easily operate this equipment and process their produce.
4. Saves Agricultural Land: A mobile rice mill saves agricultural land as it requires no permanent area to buildup. Saving an agricultural land should be a prime priority for the continuation of more food production for growing number of populations.
5. In – expensive: Manufacturing of mobile rice mill is cheaper than a traditional rice mill which is imported from abroad. Due to its small size and production locally in India it can be easily purchased by the farmers collectively for their village. An initiative by NGOs also provides these at lower prices to the farmers for rent, which is a great help especially for female farmers.
6. Earning: It saved time and money of hundreds of farmers. Farmers could sale their cleaned rice for Rs. 35 per Kg which was sold earlier at Rs. 12 per Kg. This also increased the income of female farmers substantially and empowered them to earn livelihood for family through self-employment.
Conclusion
Padgilwar Corporation is leading farm equipment manufacturing group engaged in the betterment and welfare of small farmers' community from Maharashtra from last 60 years. It has been empowering farmers through various activities in association with State Govt. of Maharashtra, MACP and World Bank.
It is a trusted partner of thousands of small farmers. It is involved in enhancing self- employment & developing Agri Entrepreneurs through introducing value added machines like 'Mobile Rice Mill'.